Houston Psychotherapist Liliane Hershkowitz
"I never looked at it that way before, is a phrase I hear almost daily from my clients. My job is to show you how to view problems and crises as situations that can be handled in different ways. Having options is liberating," Liliane Hershkowitz explains.

The ability to view your situation from various perspectives allows you to
make healthy and appropriate decisions and choices that fit your individual and present needs.
As a therapist, Liliane guides you towards becoming more aware, objective and accepting as you work towards meeting your needs and goals.
Areas of Specialization in Liliane Hershkowitz's Practice
Relationship Issues
Marital Therapy
Divorce
Parenting
Depression
Anxiety
Mood Disorders
Obsessive Compulsive Disorders
Post Traumatic Stress Disorders
Dissociative Disorders
Loss and Bereavement
Spirituality
Childhood Abuse
Midlife Issues
Chronic Pain and Illness
Life Coaching
Transitions in Life
Job Burnout
Stress Management

Liliane Hershkowitz is a Licensed Professional Counselor with over 30 years of experience working with individuals, couples and families in hospital settings and in the private sector.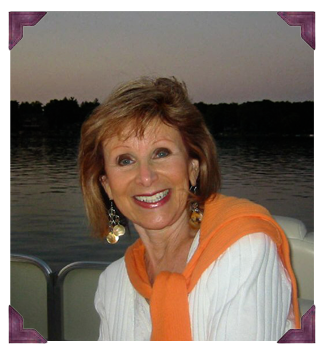 About Liliane Hershkowitz
Liliane began her career in 1984 as a hospital psychotherapist on an Adult/Young Adult Inpatient Unit. She progressed as Senior Therapist in a Psychiatric Intensive Care Unit, where an innovative team approach in treating very difficult cases was employed. She became the Clinical Coordinator of an inpatient and outpatient specialized treatment program for Trauma and Dissociative Disorders, where patients who had a history of childhood abuse and suffered from Post Traumatic Stress Disorder were treated.

During that time, Liliane also maintained a part time private practice and worked with adults and adolescents in individual and group psychotherapy.
Liliane's years of experience in intensive treatment programs, has enabled her to achieve a depth of understanding in dealing with a variety of mental disorders and life issues.
Since 1997 Liliane has worked solely with patients in a private practice setting where her clients are primarily adults, young adults, adolescents and senior adults.
Liliane's approach is eclectic and includes a psychodynamic orientation, brief problem solving approach, cognitive restructuring, family systems, insight oriented therapy as well as EMDR. She strongly believes in the value of the relationship between client and therapist.
Liliane Hershkowitz's Education and License

Liliane received her Master's degree in Psychology from Houston Baptist University in 1983. She is licensed by the state of Texas as a Professional Counselor and has been in private practice since 1984.